Our Brand
La Latina Deliciosa – Is represented by a fictional girl, she has a story to tell… you will soon find out about it and get to know her better!
Traditional Snacks, INC
At our manufacturing plant we make products in compliance with the most stringent manufacturing, quality, safety processes and legal requirements, maintaining the essence of our unmatched Latin flavors. We have significant experience dealing with high production volumes, in addition to having at our disposal experts in the development of new initiatives for the food industry.
We started operations in Hialeah Gardens in the year 2005. By 2013 we became a USDA-certified facility for handling meat and poultry products. In the year 2015, our endeavor toward achieving excellence in quality continued, being awarded the HACCP/GMP certification by the prestigious Perry Johnson Registrars Food Safety company (Third Party Audit). Now in our second facility, we implemented the SQF Level 2 (Safe Quality Food) certification in order gain recognition due to our world-class standards.
Delicious Cadi, INC
Our sales force and distribution team started operations in the year 2007, placing products in small stores targeted at the Latino market in the Miami Dade County. We currently have a portfolio of over 400 clients, including Wholesalers, Convenience stores, Restaurants, Bakeries, Coffee Shops and Supermarkets.
Our products are delivered frozen by our fleet of refrigerated vehicles. Our area of coverage for distribution focuses on the Miami Dade, Broward and Palm Beach counties, with plans to expand to northern Florida.
If you are a private customer, you may buy our products on our Virtual Store, with delivery at your home or workplace.
Livan di marzo
CEO TSI General manager
Research & Development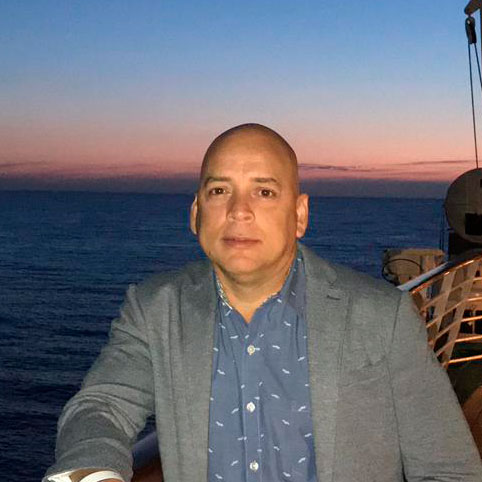 Enzo di marzo
Manufacturing Manager
Vanessa Di Marzo
Quality control Manager
Mayra Martinez
CEO / DCI
Mayra Martinez
CEO DCI / General Manager
Sales & Logistics
Maru Ferrer
Account Manager